Sammamish Homes Embrace Nature and Open Space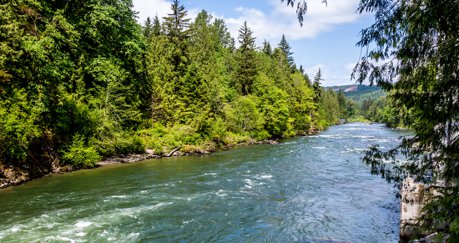 In the heart of Washington, surrounded by Lake Sammamish, Beaver Lake and Pine Lake is a paradise that residents refer to as Sammamish. Being a waterfront community, Sammamish boasts of a landscape of trees, hilly terrain of mountains and stillness of the lakes that embrace it. In 2011, Sammamish homes ranked 15th in CNN Money magazine's "Best Places to Live in the U.S." and bragged the top spot as Forbes magazine's "Friendliest Town" in 2012.
It is easy to get lost in the city's overwhelming abundance of parks and wildlife. Pine Lake Park, NE Sammamish Park, Ebright Creek Park, East Sammamish Park and Beaver Lake Park are the five major city parks that residents enjoy. Activities such as boating, fishing and swimming are a second nature to the locals, thanks to Lake Sammamish State Park.
Seeking a Custom Sammamish Home?
Housing developments are carefully woven into the city's hiking trails and lush green woods. Sammamish homes are known for being spacious at 1-2 acres offering a great deal of privacy, most of them custom-built estates or even luxurious chateaus where homeowners can relax and be surrounded by splendid scenery.
Parents of this quaint city pride themselves by giving their children the competitive advantage they need to succeed in life. The student's impressive scores across the board is a testament that Sammamish takes education seriously, with schools such as Pine Lake Middle School, Sunny Hills Elementary School and Discovery Elementary School getting a perfect 10 rating from GreatSchools.org! Living in a serene haven such as Sammamish definitely radiates towards the warmth and goodness of the whole community. Like magic, it's just something that you have to experience to understand. Come and visit Sammamish real estate and start to understand the Sammamish community.